Welcome to the second part in a series of 'Behind the [screens]'. An intro to our super talented team here @FOTW and a little bit about them and what life looks like in lock down. Zoë Bishop (not related to Nick Bishop), one of our Creatives is up next to share her thoughts…
Name: Zoë Bishop (Creative @FOTW)
Working for FOTW since: 21.03.2017
How long have you worked at FOTW?
Gosh…coming up to 3 years which is crazy! Flown by.
What's your favorite piece of work to date at FOTW that you've worked on?
I have a special place in my heart for the Sky Mobile work as I've been across that a lot – when the SIM's eyes turn to hearts. That was a super cute moment that they used across other ads too.
What made you decide to get involved in the creative industry?
It wasn't so much a decision as I knew in order to be happy, I have to be creative, so it was a no brainer. Sometimes it's challenging but that's normally a sign you're doing your job right as a Creative! I paint in my spare time which gives me a chance to unleash the ideas and feelings outside of a brief – I think that's very important too. Pent up expression is dangerous to well-being.
How has COVID changed the way you work?
Well, I live a road away so I'm just working from about a hundred feet from the office and it means I get to hang out with my baby tortoise more. I was initially isolated as one of the vulnerable cases so that was surreal… but I kept creative and now things are less restricted for us.
What is the best part of working at FOTW?
The people I would say… the team are more friends than colleagues and everyone works their butts off no matter what.
Whose work inspires you and how does their work influence your work?

Everything! I think of myself like a sponge…the world has so much to offer in the way of creativity, I don't like to limit myself to a medium or genre. Just go around inhaling all the good stuff (and bad) from fine art to sweet wrappers.
How do you stay current with the technology and processes in the industry?
Hmmmm…. I mean I'm not technically hardcore – I know what I need to know to do what I do. I went to The Royal Academy of Arts and tried drawing with a VR headset. That was mind-blowing. I created a room in which I existed from virtual paint… So yeah… just take every chance to experience and engage.
Redshift or Octane – What's your preference and why?
For me, neither! Whatever the guys prefer really – I find whatever excites the studio chaps means they do their best work and as a Creative, who wouldn't want that? They have the tools and skills to bring it to life and you've got to respect that.
Favorite Film?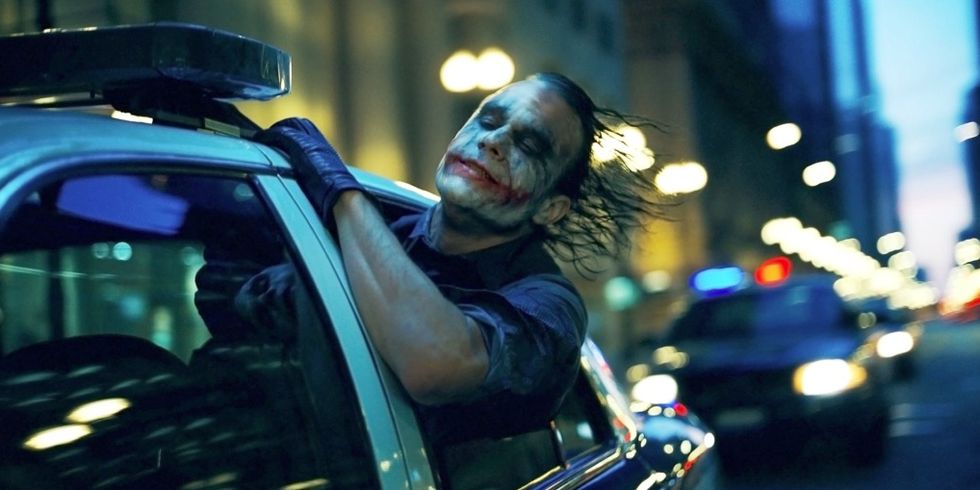 Holy moly…. Ermmm I love The Dark Knight. Christopher Nolan rocks my socks and Heath Ledger is awesome as the Joker. I'm not usually into that superhero crap but Batman is so cool. My Labrador is named Ledger … that's how much I dig the film!
Any advise for the next generation of Creative / motion designer?
Don't undermine the skills you bring to the table. They are all useful and it's SO important to be a hybrid when you're Creative. Just absorb and never stop learning what excites you. And get used to being told no – that's going to happen a lot and you shouldn't take it personally!
Like what you see?
If you fancy a chat about what we do, give us a call on 01582 881144 or drop us an email hello@falloffthewall.com. We'd love to hear from you!