Welcome to the fourth part in our series of 'Behind the [screens]' an intro into the worlds of our super talented team here at FOTW and a little bit about them and what life looks like in lock down. Charlotte Morgan is up next to share some of her thoughts…
Name: Charlotte Morgan (Mid-Weight Producer)
Working for FOTW since: 08.09.2014

How long have you worked at FOTW?
6 years this September!!
What has made you stay at FOTW for so long?

The people and the laughter. Plus the opportunities that I've been given.
What's your favourite piece of work to date at FOTW that you've worked on?
I loved working on Super 6 – This Time It's personal campaign. We filmed at this amazing country property in Kent right in the peak of summer. It had this tongue in cheek documentary style with a 6ft framed portrait of Jeff along with a room of Christmas presents in Super 6 colours. Career highlight so far was also definitely getting to work with Rylan Clark on the Sky Bingo Voice Overs, he's got a cheeky sense of humour. Sky Vegas campaigns over the last couple of years have also been a labour of love but really worth it for the output and showcase of FOTW skills for VFX x Live action content production.
What made you decide to get involved in the creative industry?
My uni degree was in Film and TV Production and I always swayed more to the producer role, organising everyone and overcoming issues was constant during this time. TV and Digital Advertising was a new direction when I got the job at FOTW but I've discovered the pros of adverts is the quick turnarounds and the mix of projects you get to work on.
How has COVID changed the way you work?
Patience is a virtue! I've found that it's really important to look out for yourself and colleagues, don't forget to ask yourself how you're feeling, some days are up and down and you can sometimes feel overwhelmed by the uncontrollable. Don't feel bad about reaching out to someone for help and don't put too much pressure on yourself, if you're having a bad mental health day, you'll find that people are more understanding and flexible during this time.
What's the best part of working at FOTW?
Definitely the team. We have a really talented team of motion designers, producers and creatives and it's great to get to work with them every day.
Whose work inspires you?
In general, I love brands that not only inspire their target audience with body positivity but also gender equality such as the 'This Girl Can' movement.
What are the best qualities to have in a producer? And what do you need to work at FOTW? 
Calm. Positive Attitude. Friendly. Honest. Genuine. Organised. Forward Thinking.
Best quote to describe your role?
Sorry to have my compliance hat on…' or something about needing to stick to deadlines and budget as designers want to fight you (virtually!).
Favourite Film?
Hot Fuzz!!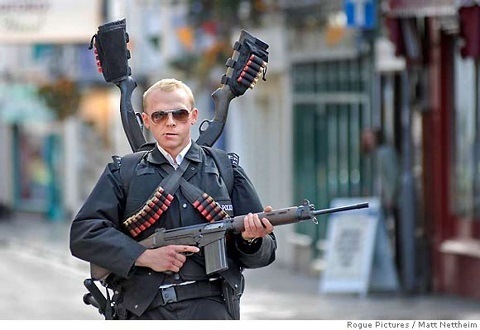 Any advise for the next generation of producer?
Don't be afraid of change, it's how we improve as an agency and stay dynamic in the industry. Always try to develop your skills and take the time to understand the technical side of projects, it helps with building relationships with designers in the long run as too.
What are the best qualities to have as an employee at FOTW?
Not easily offended. Laid back regarding emptying the dishwasher.
How do you stay updated with the ever changing compliance regulations?
Clearcast newsletters and workshops. ASA rulings.
What does FOTW mean to you?
A dysfunctional family. A home away from home as you wish. That's what I tell myself when I'm working late anyways…
What are the perks from working at FOTW?
They fight for their cause and believe in their staff. Also put a lot of trust into their people.
What would you say are some of the most impactful brands out there currently?
In terms of brand awareness…Just Eat / Compare The Market.
How do you make content relevant to current affairs?
Look around for inspiration… watch the news, trends etc.
What websites / social media do you follow to get inspired?
APA, Campaign and LinkedIn.
How do you make social content that keeps the viewer interested?
Keep it short & Engaging. Subtitles are essential with digital content as a lot of people don't have the audio up.
Like what you see?
If you fancy a chat about what we do, give us a call on 01582 881144 or drop us an email hello@falloffthewall.com. We'd love to hear from you!