This article was written by Charlotte Morgan.
Mid-Weight Producer @ FOTW
How do you make sure you're running a Covid safe shoot? Filming during a pandemic has it's challenges but it's in FOTW & partners versatile state of mind to make sure that things don't have to stay on pause for too long. Keeping a close eye on the ever-changing guidelines will help make sure that your crew and talent are all confident they're in a safe and controlled environment where everyones health is the priority in the current climate, while still being able to make great content for our clients.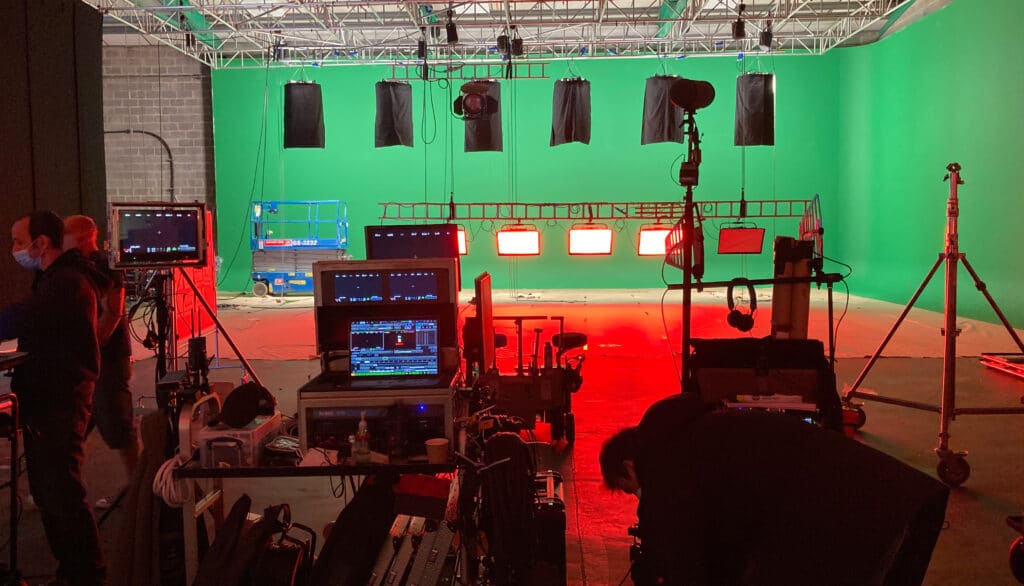 There are many regulations now put into place with Covid, some of the recent suggestions to make sure you're being as careful as possible are as follows:
Essential Crew & Talent
When it comes to the actual day if you can limit the amount of talent and crew on set this minimises unnecessary contact with more people than required. If you're on a simple shoot try to reflect that in the amount of crew and talent you have. It's worth mentioning that if your creative is based on modern day times in a realistic set up then you should keep actors 2m apart or they should wear face masks during filming.
If your creative is whimsical or not in a real environment then when it comes to filming this might not need to be adhered to, but when walking around on the set actors & all crew should wear face masks and keep a distance when possible when you're not filming. Always double check your creative is compliant with current regulations via Clearcast before you commit to filming your vision on set.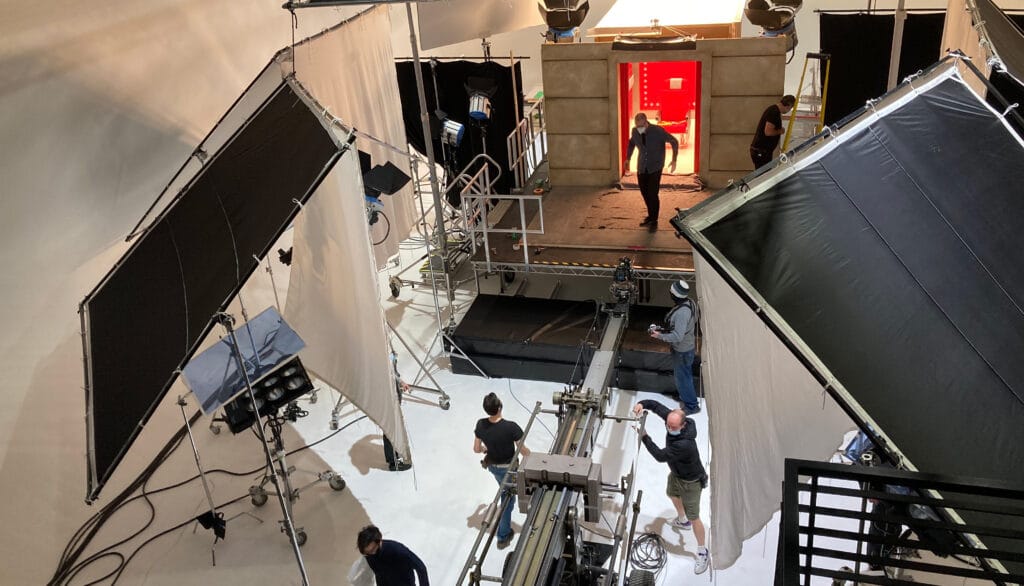 Test & Isolate
You can request that everyone who will attend the shoot is provided with a Covid test 72 / 48 hours in advance. You should then do temperature checks before people set foot on set, this will help with eliminating potential risk. Keep in mind that if you're doing this in the winter months you might want a covered area outside the studio to do this. If you're worried about key talent having to drop out of the production due to turning up on the day with symptoms then you could ask them to self isolate ahead of the shoot, be aware that this might come as an additional fee.
Private Travel
If possible try to avoid public transport when actually going to the shoot so possible contact is minimal.
Covid Officers
During your shoot days it's important to have a Covid officer to monitor that everyone is keeping to the rules set out by the Government. Masks should be worn at all times except for when you're eating and drinking. Hands should be sanitised regularly (make sure you keep a supply handy!) Keep a distance from your colleagues and if you're not needed on set then stay away from the busier areas. Food should be provided as individual boxed meals rather than open buffets for hygiene reasons in the current climate, same goes for disposable cutlery to limit exposure.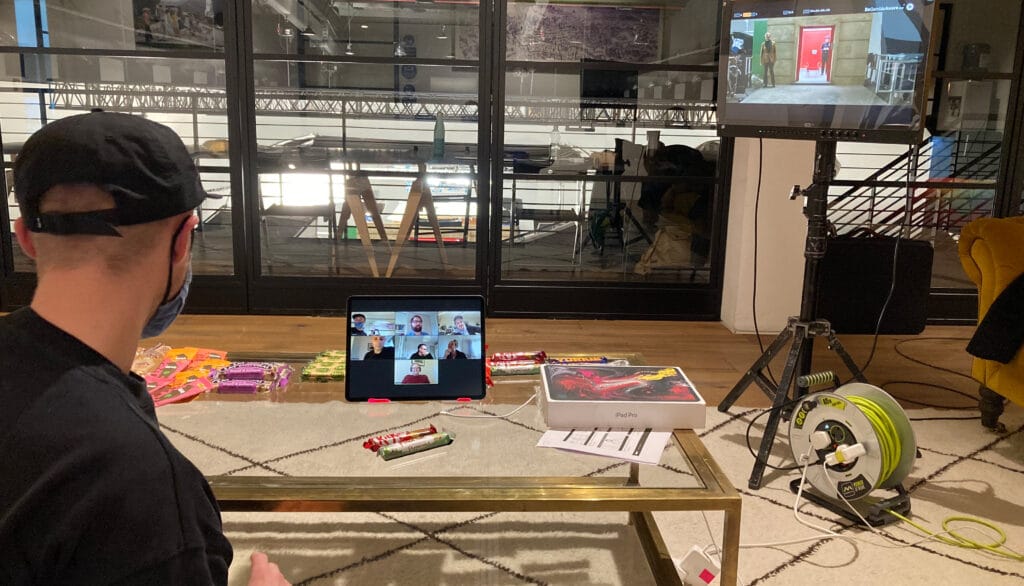 Remote Playback
Issues with being able to attend the shoot due to lockdown? With every issue there's usually a solution with technology. There are various streaming services now available to allow playback to be viewed from the comfort of your own home straight from the film camera. Set up a virtual meeting and everyone can view the playback and feedback collectively on the chat. There are numerous suppliers such as Remote Filming where you don't need to download any software, you get high quality playback simultaneously as if you were on set, streamed directly via a secure password protected website address.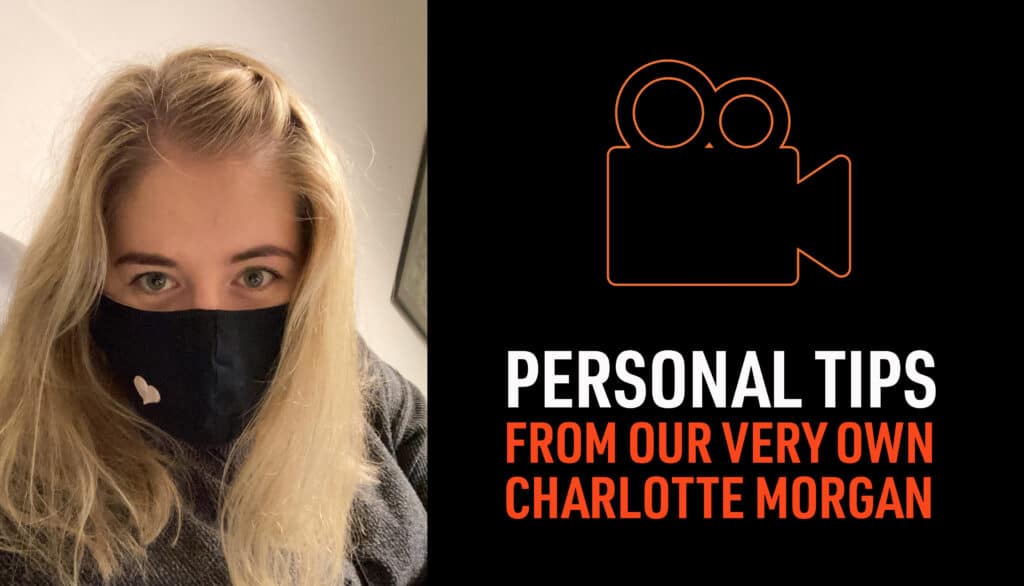 I recommend grabbing yourself a hand sanitiser with Aloe Vera or moisturising factor to stop your hands from drying out.
Shoot days can be long so make sure your masks are comfortable and fit snug. Try out ear savers if you find you get pressure headaches.
Stay hydrated! Seems obvious but with all the action don't forget to keep your water bottles filled. Also, don't forget to label them! Water bottles and chargers are always the items that get misplaced…
Take a handy pack of antibac wipes to wipe down any belongings when you leave the set, including your phone.
The situation is constantly changing. Stay aware of your surroundings and keep an eye on the people around you. Some people might be struggling mentally with all the uncertainty and anxiety so a bit of kindness can go further than you think.
*NOTE – For the full list of up to date regulations on filming
in a pandemic visit www.A-P-A.net
Like what you see?
If you fancy a chat about what we do, give us a call on 01582 881144 or drop us an email hello@falloffthewall.com. We'd love to hear from you!