This article was written by:
Zoë Bishop Mid-Weight Creative @ FOTW & Mark Wingell Lead Motion Designer @ FOTW
All work and no play makes for a crazy, murderous individual (thanks for the heads-up, Kubrick) and the realm of Creative Advertising definitely has no place for a dull boy!
So, with that in mind it was time for Mark, our Lead Motion Designer and general C4D expert to take a dive into the aptly named 'Unreal Engine' for a bit of motion experimentation / playtime. 'Unreal' has been cause for major excitement within the CGI motion and film industry, taking the technical world by storm with its real time updates. (That's right – no render time…)
Technology is ever developing and innovating as we all know, so it's important we keep on top of new developments in software. Creative agencies are kind of like sharks in that sense if you stop moving forward, you're dead.
Firstly, let's contextualise the software – if you've seen The Mandalorian (infamous Star Wars TV series), you've seen Unreal Engine in action. Real time updates with NO render gap – immediate visuals as you make the changes. Essentially post-production and filming occurring instantaneously as one true composition. You can see a more in-depth insight into The Mandalorian series' use of the 'Unreal' software here:
The majority of our work involves a full CG environment, so there's lots of detailed rendering within the process, taking up time and machine capacity for our studio team.
The prospect of being able to see and amend instantaneously is very exciting and could save a lot of time in post work. This is promising news for our pipeline and not to mention our highly impatient Creatives…(guilty!)
So, with a tight 4-day timeline, Mark's mission was to delve into this exciting software and experiment in recreating a scene, whilst gaging its usability within our process. Seeing as there was no time to waste, Mark took the 3D assets and environment built by The Engine Room (our in-house studio) from one of our previous ads and imported it into the programme. He moved on to relight and retexture the scene once the initial set up was in place.
See Mark's environment stills and video below.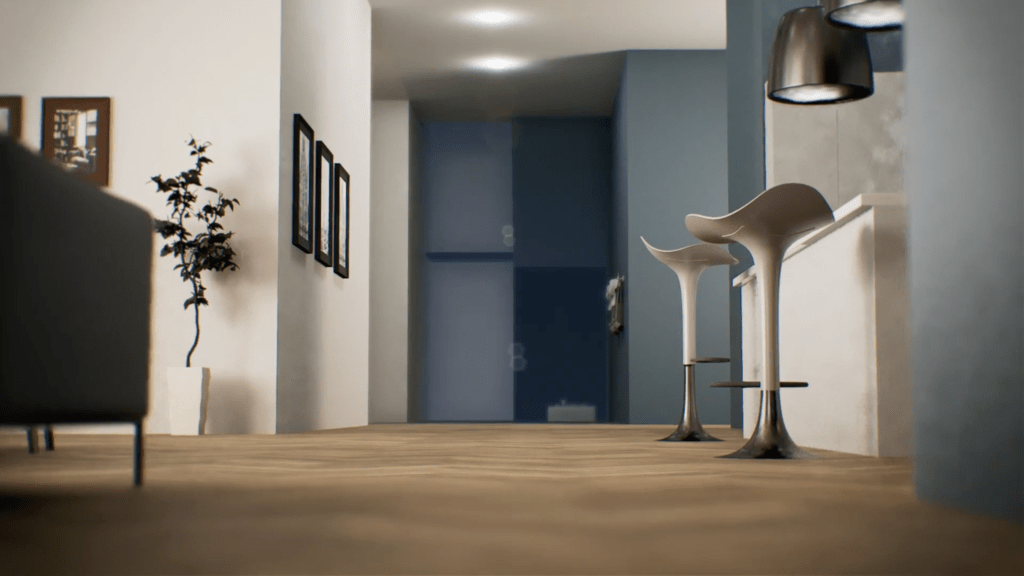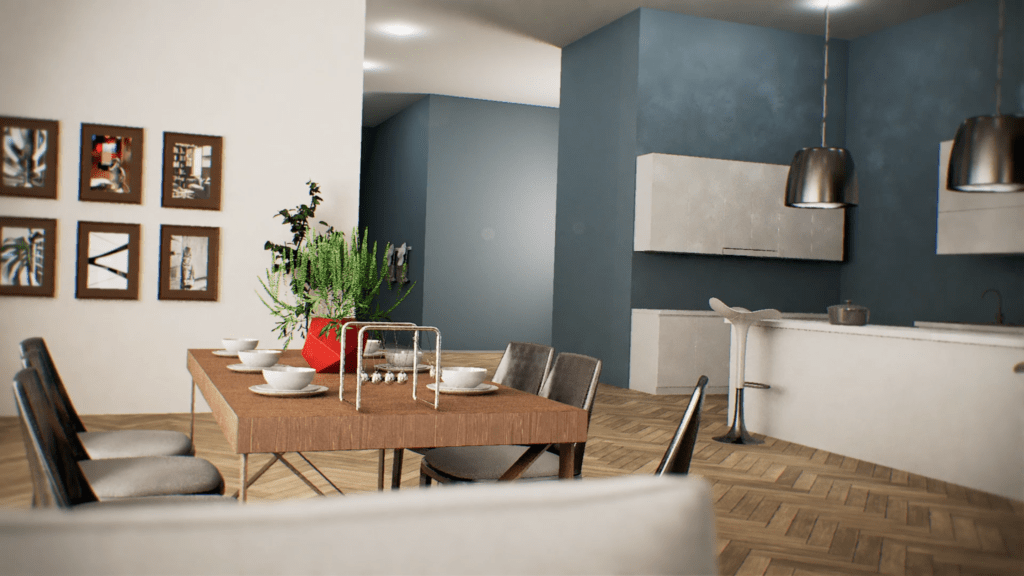 When I asked Mark for his initial thoughts on using Unreal Engine he said:
"It's undeniably exciting technology and creates a highly immersive setting. What immediately struck me was the ability to work in real time, changing the lighting and moving objects around was really cool to experiment with."
At FOTW our Creative crew and Studio are one team in our eyes, working together toward a visual, communicative goal for our clients. Therefore, to be able to put feedback into action immediately and not have to wait for the renders – to see it in real time, changing before our eyes is truly brilliant. There'd be nothing to stop us showing clients their options as we work – different versions for them to compare with no waiting around. You want that chair shifted to the left? No worries! What about rotating it to create a more dynamic composition? Here you go! Camera changes, lighting alterations, all happening in front of your eyes.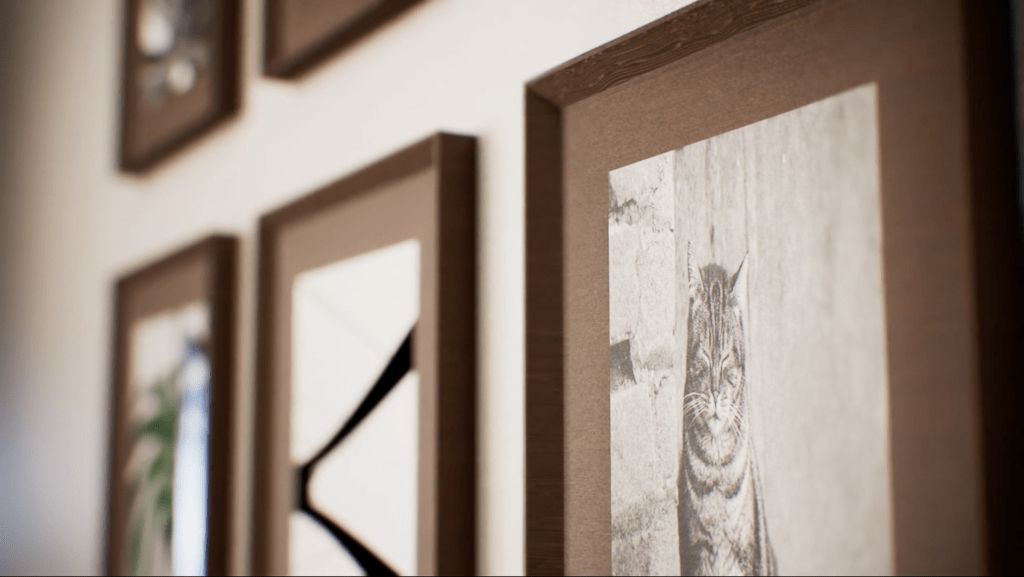 At the end of Marks four days of testing he had this to say:
"I found 'Unreal' surprisingly easy to get to grips with the basics and the set up was logical with strong usability. With a good machine and a graphics card it worked really well…

…Having said that the longer you spend with it the more complex it becomes! It's very sophisticated, so it will take time and investment to train a team up and complete more challenging tasks. But this initial four-day play shows great promise in the future between FOTW and Unreal."
When asked about any downsides to the software, Mark said the most challenging aspect was the compositing side of the program. They've since released a plug-in called 'Composure' specifically to make compositing with Unreal an easier task, which shows they're awareness for this more problematic area. And, with more updates due later this year there'll be more playing, testing and probing to come!
It was very much a skim the surface situation here – and a beautiful surface at that! The sheer potential is undeniable and one we are very excited to work with in the foreseeable future – an incredible software for multiple industries moving forward.
In conclusion, it's unreal how real this software, 'Unreal' really is…
Thanks to Mark for these initial reviews! Watch the video here…
Like what you see?
If you fancy a chat about what we do, give us a call on 01582 881144 or drop us an email 
hello@falloffthewall.com
. We'd love to hear from you!