Creating a memorable product launch to drive purchases.
Built to Explore
iCandy create luxury British pushchairs around the world, with the 'iCandy for Landrover' being the first collaboration of its kind from the two Brands.
The brief
To create a digital campaign that would successfully promote the four wheel iCandy All-Terrain pushchair to drive purchases.
The BIG idea
A live action video was created for iCandy's website and social channels, promoting the iCandy All Terrain pushchair and its functionality as demonstrated by brand ambassador Zara Tindall. This effectively showcased the link between the product and her world as a multi-dimensional, modern working parent.
The response
"FOTW really bring another dimension to branded content like no other production agency I have ever worked with" Head of Marketing- iCandy
• Creative
• Live action directing
• Pre & post production
• Delivery
• Creative
• Live action directing
• Pre & post production
• Delivery
Channels and Deliverables

This project was a very exciting challenge. We were approached by iCandy with the challenge of making a video for the launch of their new Landrover push chair collaboration – the 'All-Terrain' but they needed the film delivered for a live event in Germany in just 10 days' time. This meant that the creative, pre-production, filming and post-production schedule had to all be squeezed into an insanely short amount of time.
We knew that Zara Tindell was the Brand Ambassador, and it had been pre-agreed that we could have access to her for filming so we quickly set about crafting a story that would combine her as an Olympian and as a new mother, showcasing the benefit of the new all-terrain ICandy pushchair.
The pencils were broken out, and working collaboratively with the client Naomi, 2 days later we had a creative route agreed and a signed-off storyboard. At the same time the crew was being pulled together. We would have access to Zara for 6 hours on the day of filming – So everything had to run like clockwork, with very little time allowance for location changes as well as the amount of takes in each scene.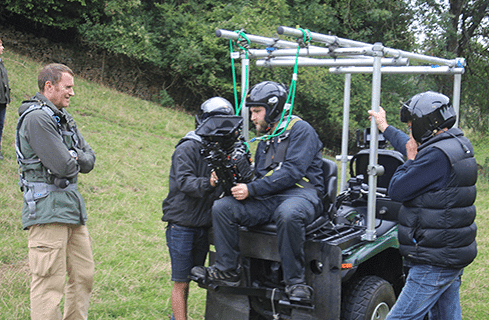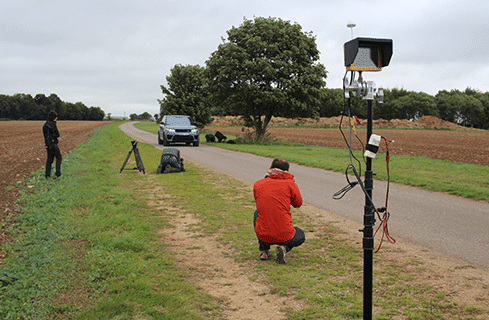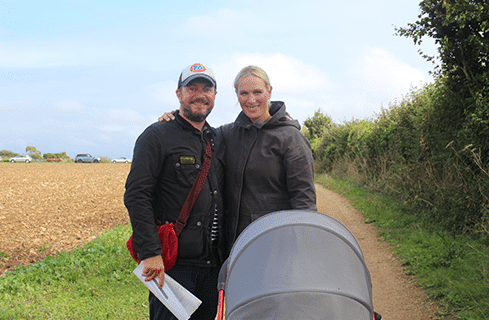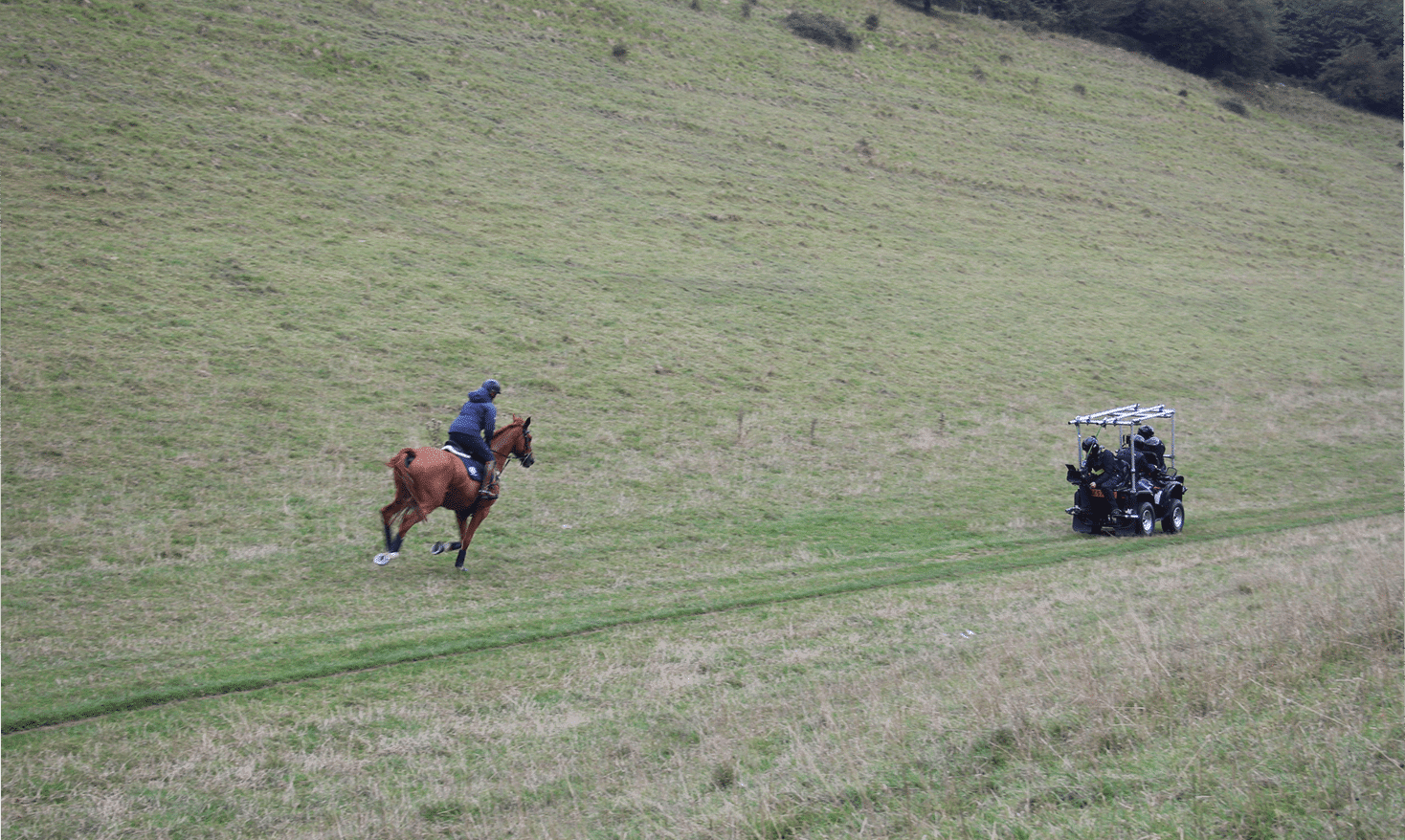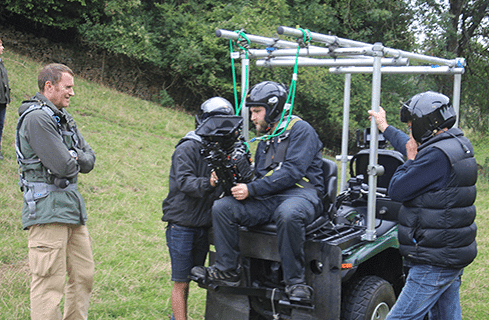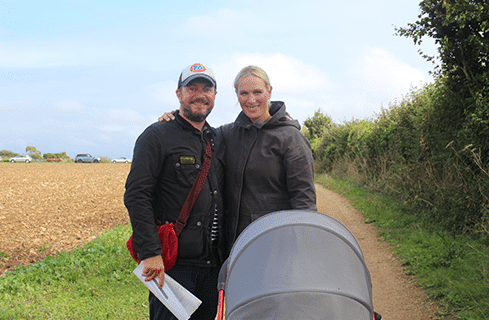 We knew that we wanted to capture Zara doing what she's famous for as an equestrian, but it's quite difficult for a camera crew to keep up with a horse galloping at full pelt! Due to the terrain, we decided to use a Quad bike, converted to have a scaffold cage allowing the camera to be mounted to it. The other issue was the amount of 'bounce' we'd get from the Quadbike on this terrain giving us shaky images. There are expensive 'gyro' mount solutions for this, but our budget didn't stretch to such Kit luxuries – So instead our DOP Max strapped the camera to a bungee to take the weight of the camera, and used some good old fashioned upper body strength to keep the camera steady over all of the bumps! The 6 hours filming was a blur, shooting animals, babies and royalty all at the same time, in external locations at the mercy of the weather gods! We had some rain on the day which meant we had to do some thinking on our feet and our drone crashed, so we ended up with just one take of the horse galloping from above, but this made things easier in the edit! Overall luck was on our side. It was a challenging but fun project, working around the clock with an awesome crew we created a great film together, which was delivered on time to a very happy client.