THE ICONIC KING REVEALS THE NEXT LEVEL OF THE UNEXPECTED
Sky Vegas – Prize Machine – Bonus Rounds
The Prize Machine…But not quite as you know it. Now with unexpected Bonus Rounds!
The Brief
We had to refresh the well known Prize Machine mechanic with a new environment to help deliver a big unexpected reveal of the Bonus Rounds.
The Big Idea
The SBG creative vehicle of expect the unexpected is once again adhered to with this creative. The King starts in the usual Prize Machine hangar, the lights go down as the curtain drops…but, instead of confetti to celebrate the WIN within the reels we realise there is more than meets the eye.
We reveal a hidden larger than life stage behind the King with numerous Vegas workers busy helping set up the extra free spins and cash prizes. We then follow the Kings journey with the screen animations on the stage as he comes to terms with the biggest prize of all…The £10,000 daily star prize!!
• Creative
• Live Action & Directing
• Pre & post production
• CGI
• Clearcast Management & Delivery
•

 Creative
• Live Action & Directing
• Pre & post production
• CGI
• Clearcast Management & Delivery
Channels and Deliverables

We delivered 1 x 30" TVC to channels to kickstart the campaign and 6 x social outputs including an Instagram specific video that saw the King step from one post into the next to get into the Vegas Hangar.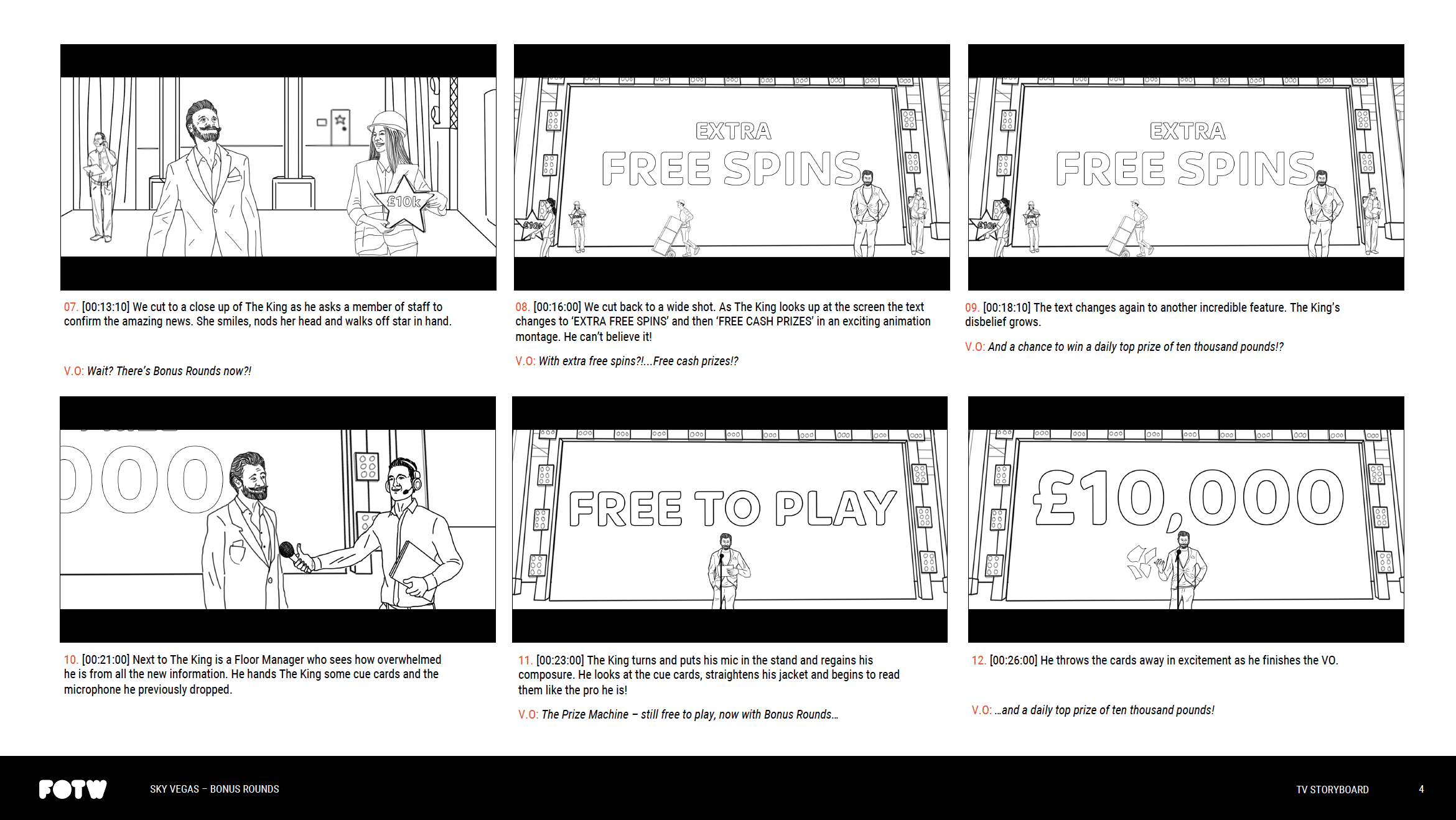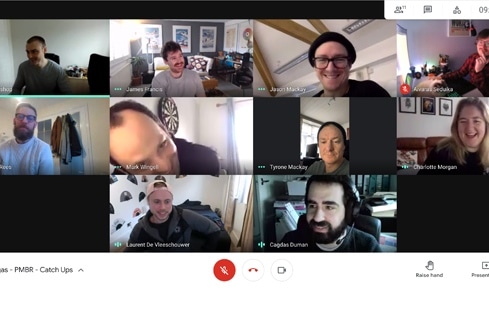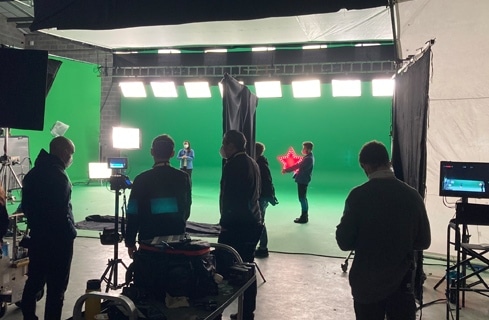 For the latest Vegas ad, we expanded on the Prize Machine environment to have 'The King' presenting on an epic stage environment.
After looking at some locations such as earls court it was decided to go down a full CG environment route to incorporate the two scenes together.
We ended up creating all the details including the truss, lights, LED backwall, massive curtains and the stage.
We then setup a light rig system and cloth simulations as well as smoke and atmospherics to capture the live stage feel.
We filmed the live action of king and the extras on green screen before tracking and compositing all the elements in Nuke.
As this was another shoot during the Covid-19 lockdown there were many precautions required to make sure we ran a safe shoot. Including:
Limited & essential crew
Covid tests for Heads of Dept (Director, 1st AD etc)
Quarantine for Talent and covid tests 48 hours before the shoot.
Rapid tests for all crew before coming on set
Private travel accounted for to limit contact with other people