Connecting Brands 
with New Fans
Creative
|

 CGI & Video Production 

|

DRTV & TV Advertising

|

Digital & Social Content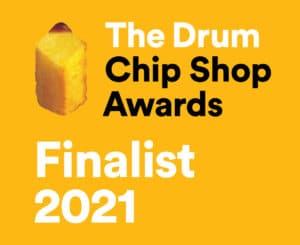 HELLO, WE ARE FOTW.
An independent creative agency, powered by in-house CGI & video production
Campaign Magazines Top 50 Creative agency in the UK
Fall Off The Wall have been ranked Campaign magazines top 50 Creative agencies. Based in Hitchin, Hertfordshire and just a short 25 minute train journey from Kings Cross London.
We are experts in creating Direct Response TV advertising crafting creative ideas and combining them with hard working messaging to help our client partners build their brands and business.
Using our best practice direct response principles developed over 15 years, our work drives action brought to life through eye-catching CGI & video production.
Our agile in-house team is built around a clever bunch of thinkers, creators, and designers who know how to get your brand maximum results – by creating awesome videos that cut-through the noise across TV, mobile, digital and in-store.
We always work collaboratively with our client partners, together we deliver stunning content that connects brands with people turning them into life long fans. Motivating them to 'go to' your website, 'buy' your product or 'subscribe' to your service.
Direct Response TV & TV Advertising
We craft both hard-trading messaging within engaging creative narratives to achieve measurable results and produce effective TV & video advertising that delivers on your business objective.
Digital & Social Video Content
No matter who you're talking to or where it will be played, our team will create and produce eye catching video content that helps you communicate your message. From Social Media videos, internal communications, training or how to videos, our creative solutions will deliver what you need.
CGI, VFX & Motion Graphics
Our in-house team of talented motion designers can help bring your brand or product to life with powerful visuals, crafting anything from eye-grabbing 3D animations, CGI, VFX & video production to building beautiful brand assets for use in both motion & static executions.
Some of the sectors we work in
We have over 15 years experience working with the Betting and Gaming industry and know how to make an impact. We have seen the sector change, and have overcome challenges in communicating a socially responsible creative for our clients.
Entertaining the viewer is at the core of every advert we create. For over 8 years our creative production team have been crafting engaging DRTV adverts for some of the biggest entertainment brands in the business.
Whether it's the latest Apple iPhone, Samsung Galaxy or switching to lightning-fast Broadband! We can bring your offering to life with emotionally engaging creative to get the results you desire.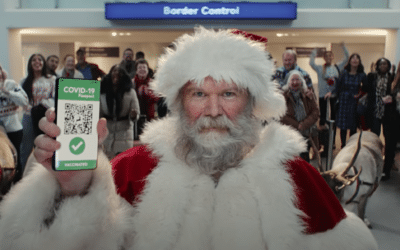 This article was written by Zoë Bishop, Creative @ FOTW Ahhhhhh Christmas!!…a time for top-notch celebration, consuming of every kind and of course, a sprinkle of Covid chaos. So, grab a mince pie and buckle up - it's officially time for the annual vote of FOTW's...